Podcasts
Listen to our podcasts from residents on estates under threat talking about their experiences.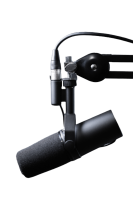 Achilles Street estate
Jacqui speaks about the ballot on the Achilles Street area estate in Lewisham, which took place in 2019.
Broadwater Farm estate
Jacob talks about residents' experiences of Haringey's plans to redevelop Broadwater Farm estate.
Central Hill estate
Sabine sums up how residents feel about Lambeth Council's plans to demolish Central Hill estate.