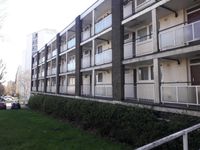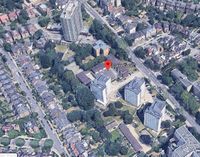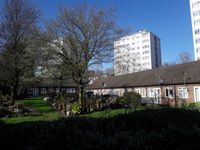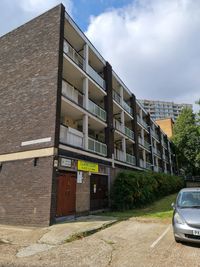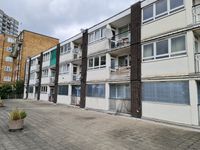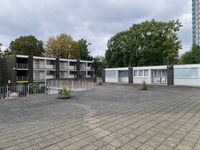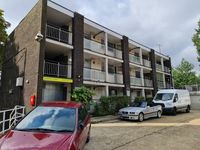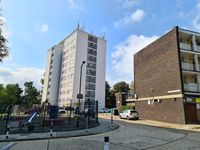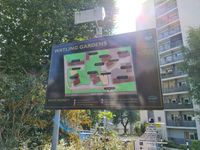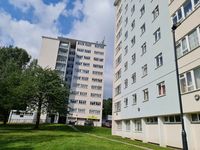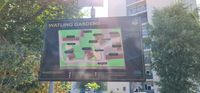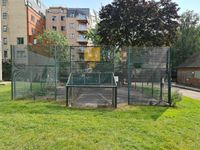 Watling Gardens estate, Brent
42 homes have been demolished on Brent's Watling Gardens estate in Kilburn.
Brent's cabinet signed off a co-operational agreement with housing association Network Homes on March 9 2020, which will allow the two bodies to share knowledge to improve the borough's housing sector through regeneration schemes.
Three of the schemes are listed (para 4.4.3) as 'Claire Court, Watling Gardens and Windmill Court' on the Shoot Up Hill road near Kilburn station.
Two sets of three-storey maisonettes 'Claire Court' have been earmarked for redevelopment as well as a row of bungalows at Watling Gardens and car parking area at Windmill Court.
In March 2022 a site visit showed that it looked like supported housing and a community space have been boarded up ready for demolition. Behind these are allotments which can no longer be accessed.
The estate is managed by a Tenant Management Organisation - Watling Gardens TMO., which has an office on the estate.
Photo credits: Luka Zumbach