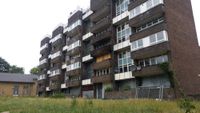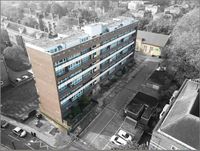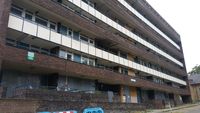 Aspen House (Maitland Park estate), Camden
Circa 50 Council homes have been demolished in Aspen House as part of Camden's regeneration of Maitland Park estate.
Camden started decanting tenants from Aspen House in 2013 and a planning application was approved in February 2015. Delays meant that the last secure tenants were moved out in September 2019 and the remaining flats have been occupied by property guardians. In February 2020 it was reported that a man had died in a blaze in one of the flats.
The Camden Journal article also hears from former tenant Kristian Lawton, a former Aspen House tenant, who said: "I was told I could move back when the new block is built – that was in April 2017. I haven't heard anything since from the council and this is the first I have heard that the block is actually being demolished. We were promised that the new block would be finished within two years."